Simon Pollard – Director of PCG Consultancy Services
Sales effectiveness & enablement
Change Management
Business Development
Customer Relationship Management & Collaboration
Interim & Strategic Management
Planning and executing cost effective supply chain solutions with unparalleled knowledge and contacts within the global distribution network
Managing a global supply network
Simon successfully delivered for Pearson plc. the world's leading publisher and education company in their Global Academic and Trade publishing divisions. His background has been in Global Senior Leadership Sales, Marketing and Commercial operational capacities for trading operations of up to £40m turnover p.a. with full budgetary responsibility. He has a deep understanding of industry drivers which will ensure the delivery of world-class publishing services customised for your business needs within the Academic Education, Trade and B2B markets.
"Simon and Jason have worked on a project with us to identify ways for us to optimise our metadata and develop a strategy to improve our performance on Amazon. Their work has been insightful, detailed and thorough, and their recommendations are extremely useful. They've provided us with a plan for ongoing improvements, and we could not be more pleased with their input."
I've worked with Simon over a number of years in the various roles he has held at Pearson. I've always found him to be an open and engaging colleague, with a positive outlook. He has excellent industry knowledge, particularly in the academic and schools publishing sphere (covering print and digital formats, for everything from traditional textbooks, to courseware, assessment platforms etc). Given that extensive knowledge base its not a surprise to me that Simon is now looking to utilise those skills in a consultancy role for his next challenge. I can see how his knowledge and experience would add value to authors, publishing houses and aggregators (retailers, libraries and wholesale) in rights management, strategic sales management and planning and content marketing'.
As a business we have worked with Simon for many many years. He has in depth knowledge across the educational and academic publishing channels embracing the multitude of complexities needed to bring a book to market and reach its desired destination and commercial goals. On a personal level Simon is an approachable, honourable and sincere individual who is able to make and take difficult conversations and decisions, not just the easy ones. His advice and guidance should prove constructive to anyone trading in this commercial channel'.
Simon's role as Chair of the Governing Body came at a time when the school was going through significant change and striving towards school improvement. Simon led the school's governing body to ensure all of the team played an effective and active part in the development of the school. His attention to detail and determination, ensured only the best outcomes. Simon's relationships with all stakeholders was a key factor in his aspirations, resulting in the excellent reputation the school holds in the community today'.
'We started working with Simon Pollard and the team at PGC in 2022 and it has been such a pleasure. They are energetic, polished, flexible, and friendly, and the knowledge they have passed on to our member publishers is invaluable for them in growing their sales. With a team that has such widespread knowledge we know that we will continue to collaborate with PGC with future projects.'
We have been working with PCG since July 2021. Simon Pollard and his team have been nothing but highly professional:
Simon has been able to gather a team of experts who, each in their specialty, have all provided very valuable insights and advice, as and when we needed it.
There has been a strong drive from Simon to reorganise our marketing and sales activities overall, something the PCG team has done very well, while keeping within the agreed budget.
Most importantly, Simon has been able to bring energy and enthusiasm for marketing and sales, a field that, as technology people, we had never really had an interest in.
Raintree was delighted that the PCG team brought energy and enormous insight into tackling our 'Ask', "how do we better understand our performance with Amazon and strategically grow sales". They provided us with a clear and focused set of strategic priorities which we will now as a business employ. It's been a pleasure to get to know Simon and the team and we would recommend their services to any business looking to understand how to improve performance with Amazon.
We were delighted to have the opportunity to work with Simon on our plans for developing an open access textbook publishing programme. Simon took the time to listen carefully to the brief and presented us with detailed plans for his approach for our input before proceeding. He brought in expert colleagues to cover particular areas of the work and scheduled regular catch ups along the way. This considered and thoughtful approach ensured that the report we received covered everything we needed, and we now have detailed information and plans for a marketing and dissemination strategy that will help us as we develop our programme. It was a pleasure to work with Simon and his colleagues and we would recommend PCG highly.
"Since March 2020, Simon has been working with BIC to help further develop our strategic partnership engagement, grow and diversify our membership base, and investigate new revenue opportunities. Simon is easy to work with, knowledgeable, highly professional and reliable. He is an expert in stakeholder management – building and maintaining strong relationships across the various sectors of the book industry, and has quickly become an advocate of BIC's vision, strategy, activities and agenda. Despite the impact of COVID-19, Simon has succeeded in recruiting new members for BIC, which is a testament to his professional tenacity and dedication. I would not hesitate to recommend Simon's services to anyone in the book industry."
"Simon worked on a project for Kogan Page, investigating new sales channels to sell directly to senior decision makers within universities. I was impressed with his professionalism, market insight and approach to working with stakeholders across the business. Simon's approach was collaborative and he helped us think through our requirements, and formulate a clear strategy, goals and sign off stages for the project, which was delivered successfully and was extremely beneficial in informing our wider sales strategy. I would highly recommend Simon's consultancy services to anyone in academic and professional publishing".
Simon Skinner – Head of Strategic Business Development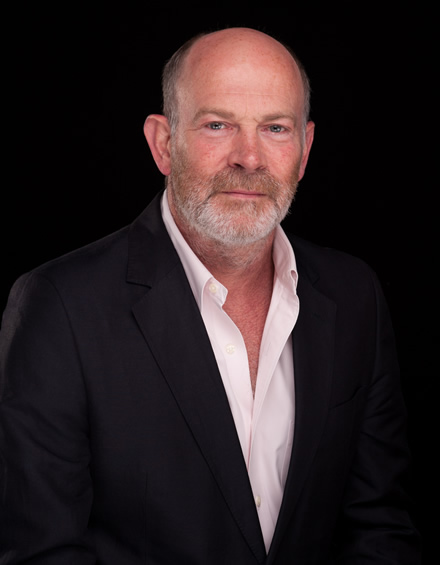 Business Strategy
Supply Chain Development
Operational Delivery
UK & International Sales Development
Process and Technology Improvement
An experienced Sales, Marketing, Metadata and Supply Chain leader with extensive experience of UK and international markets. Senior leadership roles held at Whitaker, Nielsen Book and BDS along with a wide network of contacts. Specialisations include a deep understanding of the commercial application of metadata and a global understanding of the book supply chain.
"I've very much enjoyed working with Simon over the years, an exhaustive knowledge of the trade and a passion to deliver the best quality service. Personable and professional at all times he's able to make connections and rise to the challenges that a changing environment has presented"
"Simon has outstanding abilities in building new business relationships, is very well informed in his field and provides intelligent focused solutions to any business issue. I recommend Simon very highly, he is a pleasure to work with, trustworthy, knowledgeable and highly accomplished."
Lucy Blackmore – Head of Strategy and Marketing Services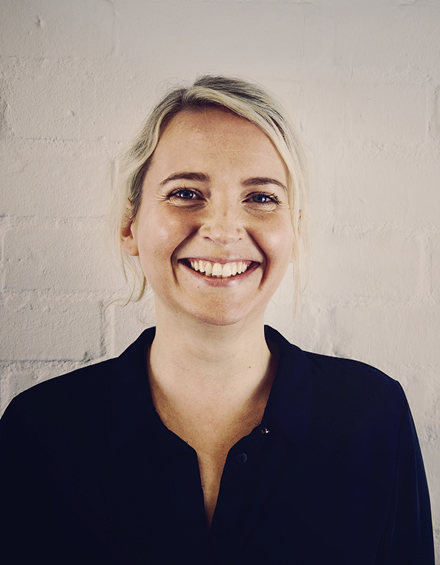 Marketing, PR & Communications Strategy
Corporate Positioning and Messaging
Strategic Business Planning
Operational Assessment and Transformation
Launch Strategy and Implementation (Product, Services, Start Ups)
Brand Strategy & Brand Development
Digital Marketing Strategy and Transformation
Campaign Strategy and Execution
Market Research
Sales Enablement Tools, Copy Writing and Campaign Creative
Lucy is a highly skilled strategic marketing and communications leader and consultant. Lucy has 10+ years' experience at Pearson, as a Director and leading UK, EMA and International Marketing teams; including high profile launches into new sectors and markets. As a consultant Lucy has supported both global and local businesses and her experience spans business strategy, B2B and B2C marketing, brand and communications. Her publishing experience includes Academic and Professional Education, Trade and B2B markets.
Lucy has been great to work with. She has a deep understanding of the best channels for promoting our business, and how to build both a short-term and long-term plan. Equally important, she executes on those plans, does a great job of explaining the strategy, and is extremely responsive in the process. I look forward to continuing to work with her.
The work from Lucy and the PCG team have been a real asset for us. Lucy's approach to firstly understand the core values of our journals programme, mixed with her expertise and valuable experience, helped us to successfully launch our journals marketing strategy and plan that we are confident of implementing. Lucy's practical and meaningful delivery provided us with a clear plan and within the agreed budget. I would very much recommend PCG to any press or publisher looking to create high level marketing strategies and practical implementation plans.
"Lucy's business orientation was a huge asset. She could be trusted completely to engage and execute on her people and strategic plans. Lucy's Marketing knowledge, awareness and appetite were always apparent, and she was seen as a critical Subject Matter Expert in her area and commanded high levels of respect across all levels. It was always a pleasure working with Lucy."
"Lucy worked with us to develop a brand strategy and brand identity, transforming the positioning and messaging for our business and for our individual services. Lucy then helped us to develop sales tools and content for the launch of our new website. I was incredibly happy with the level and quality of the work produced and would have no hesitation in recommending Lucy."
"At every stage there has been Lucy has been very clear on what the options are and what the best option should be to our very specific demands.
Our experience working with Lucy has been nothing short of fantastic."
"Lucy's creative copy writing, and marketing strategies have exceeded our expectations at Jump. As a company we knew what we wanted to achieve, and Lucy made it happen."
Jason Cooper – Head of Strategic Business Operations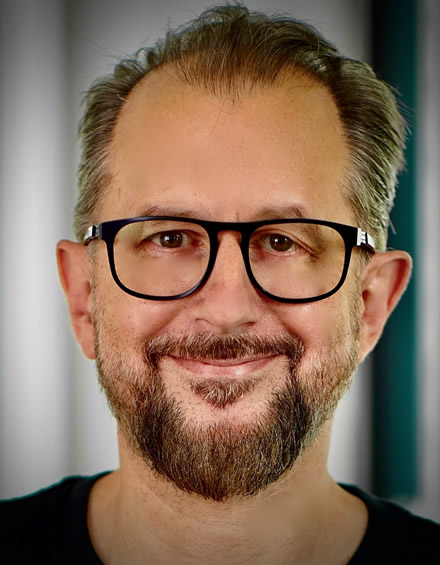 Corporate intrapreneurship and innovation
Publishing strategy
Supply Chain Management
Commercial, Market and Operations analysis
Direct to consumer digital marketing and customer Insight
Web, data, marketing, and productivity stacks
Digital product and web development
eCommerce and Subscription models
Native app development
Change management and digital transformation
Use of qualitative and quantitative research methods to solve problems
Complex deal negotiation and contract authoring across media and markets
Sophisticated financial, business and process modelling
International and cross-media licensing deals
Commissioning, editing and content development
After senior roles at Macmillan in rights and editorial, Jason was for 8 years a board director at Faber and Faber, first as Rights Director and then, for 6 years, as Digital and New Business Development Director. He played a key role in leading their digital transformation and instigated then led several new businesses and products, as well as leading new brand partnerships and cultural change initiatives. This and his subsequent work with publishing orientated start-ups in Chief Commercial and Chief Operating Officer roles has given him a profound understanding both of mainstream print and digital publishing, as well as online D2C business models and the hands-on practicalities of their delivery and growth. Jason has an MBA from Warwick Business School and is a Techstars Accelerator alumnus. As a result, he has a particular specialism in opportunity based commercial analysis and the financial modelling, operational design, strategic marketing and growth of new businesses. He was also for a time an IP development and licensing sales specialist working across all media and global markets.
Jason demonstrated very clear thinking and strategic insight in developing our digital and general business development. The company gained a strong reputation for digital innovation and breaking new ground with care and flair under his leadership.
"Jason worked with us at Bonnier Books UK as a consultant on our digital business strategy. Throughout the process, he was an invaluable advisor and trusted member of our team. During each stage of the project, Jason collaborating in unison with our team, whilst demonstrating his meticulous approach to research and data-gathering. The reporting he delivered was brilliant – clear and articulate – and an invaluable resource for us as a business as we look forwards to our next stage of growth.
Natasha Whearity – Head of Amazon Marketing Services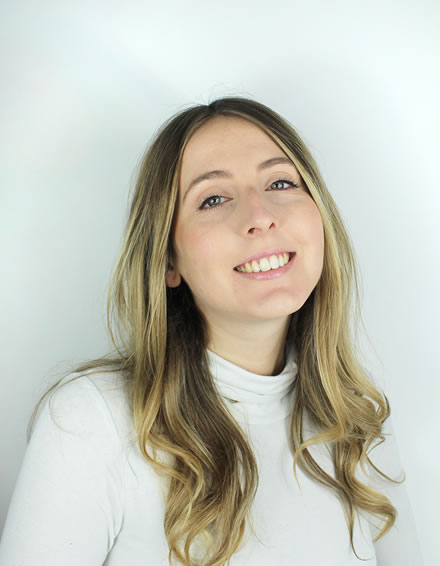 Social Media Consultancy & Management
Social Media Advertising
Amazon Marketing including: Strategising & Auditing, Management & Implementation, Advertising and Store Creation
Book Photography
Marketing Design
Creative Project Management
Copywriting
Natasha is an award-winning Freelance Book Marketer specialising in Digital Marketing, Design and Product Photography. Before going freelance, she worked for five years at Hachette UK where she created eye-catching and sales-driving campaigns for some of the biggest children's authors including Cressida Cowell (How To Train Your Dragon) and Leigh Bardugo (Shadow and Bone). Since then, she has delivered stand-out marketing for some of the biggest names in the publishing business including: Penguin Randomhouse UK, HarperCollins, Usborne Books, Orion Books and Pan Macmillan to name but a few.
Tash is so fabulous … Her work showcases how she understands both consumers and the needs of different media outlets. I can't wait to continue working with her in the future.
[Tash] was a total DREAM! She took on all that work and just ran with it. A capable, creative and multi-talented marketing supremo!
Additional PCG Associates
Paul East – Head of Author Management Services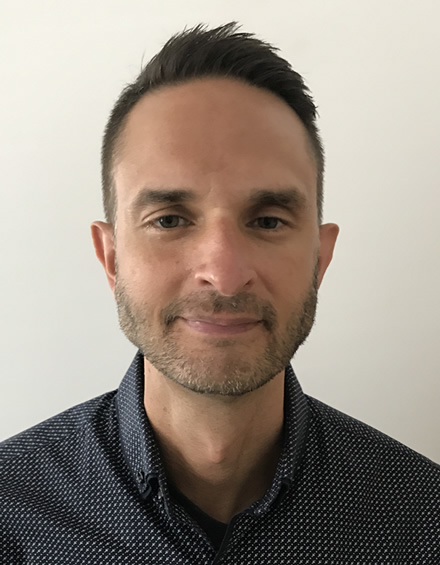 Author marketing planning and strategy solutions
Product positioning, creation and development support and strategy
Author liaison, communication and support services
Product creation and development support and strategy
Market and audience research
Author profile, platform and promotional support and strategy
Paul has been working with books and authors his entire professional life. After over 15 years in front-line book retail he shifted his career into marketing and retailing books for some of the UK's biggest entertainment, factual and children's properties for the BBC. Since 2006, Paul has been planning and managing UK-wide and international marketing campaigns and supporting the marketing goals and objectives for hundreds of professional business authors.
Lawrence Rosenthal – Head of IP Licensing Services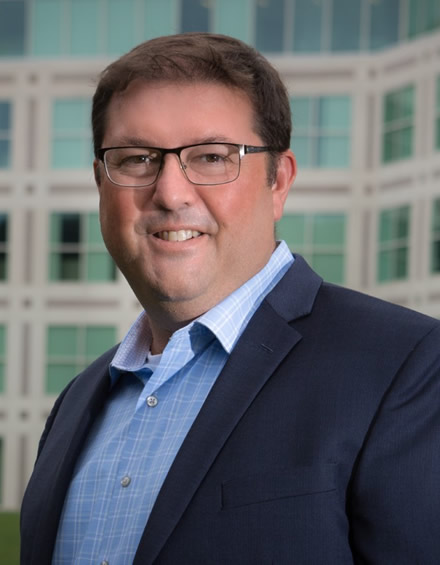 IP Licensing Marketing, Negotiations, and Ongoing Management & Protection
International Marketing Development Strategies
Identification of Strategic Partnerships to Facilitate Global Grow
Expertise in Maximizing Exploitation of US Marketplace
Seasoned rights, licensing, and intellectual property director with a strong record of growing sales, effectively managing a sales organization, establishing work procedures and product development processes, and determining sales and pricing policies. Director of elite licensing team delivering nearly $30M in annual sales, who has conducted business in more than 30 countries across Europe, Asia, Africa, and North and South America. Fluent in French, knowledge of Mandarin Chinese.
Lawrence is one of the best if not the best person I have known in the rights business. I have known Lawrence for almost twenty years now since I was with Pearson Asia, buying rights from him and his team. There were times when the deals were so complicated as they involved so many parties, Lawrence was able to sort out those issues on a win-win basis. His calm and friendly manner in dealing with people and issues makes him such a wonderful person to deal with. Even after leaving Pearson and joining World Scientific Publishing, meeting Lawrence at Frankfurt Book Fair every October is always one of the highlights of my trip there.
Lawrence created and led perhaps one of the most accomplished teams of international rights sales people in the publishing industry through a period of rapid growth and a time of very complex changes. He is a fantastic team leader, which is evident from the love and respect that his team members have for him and the steadfast performance of the group. I have been an internal customer for Lawrence and have also met with several of his external customers. He has built enduring relationships with his customers, nurtured with empathy and responsiveness and this is borne out by the goodwill he and his team have earned in the marketplace.
I worked with Lawrence and his rights team at Pearson for roughly twenty years. This was a period of great change and transformation at Pearson; but through it all Lawrence kept his team focused and effective. Lawrence often managed a delicate balancing act: he had to support the needs of his key international customers while also supporting the business objectives of the Pearson portfolio teams. These were sometimes at odds with one another. And as demand across international markets shifted and the makeup of his portfolio of titles changed, Lawrence had to ensure that his team was always focused on the best opportunities. He did a remarkable job. He was always collaborative, calm, and strategic. His team was always responsive and professional. It was a pleasure to work with Lawrence.
Liz Gooster – Head of Business Coaching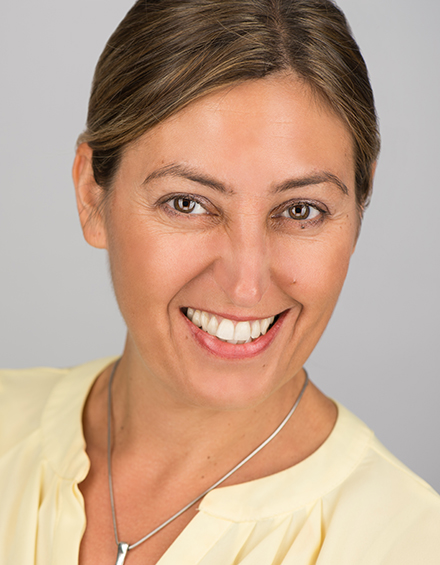 One-to-one coaching with publishing professionals and leaders
Leadership and team development workshops
Facilitation of strategy building sessions
One-to-one coaching with authors
Liz is a highly experienced and creative professional coach with a background in publishing. As Publisher of the Financial Times list at Pearson and Editor-at-Large at Kogan Page, she published over 250 business books. Her editorial career also included roles in higher education, academic and journals publishing. As a coach, Liz works alongside clients to help them identify, focus on and achieve their goals, both individually and in teams. Drawing on her deep expertise in coaching and positive psychology, Liz has enabled people to get the results they want in a range of sectors, including professional services, retail and medical/health care, as well as publishing.
'Thank you very much for, what all the team agreed, was a powerful session yesterday. You have left us with clear outputs and actions that will benefit our working together and our business.'
'Liz has been a brilliant coach, who has the combination of experience, intuition and sensitivity to adapt her approach to what I needed.'
If you would like market-leading expertise and the right level of support to grow your business we would love to hear from you.
Please leave your email details on our contact page or give us a call on 07909 974 729