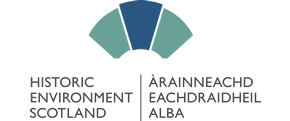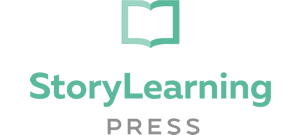 Optimising Amazon
PCG helps publishers to optimise their performance with Amazon
Relationships with Amazon are complex and there are also no silver bullets for solving all the challenges it presents. However, optimizing your Amazon sales across all titles and over time will have a long-term, powerful, cumulative effect. PCG helps and has been supporting a variety of publishers and Industry Associations in their quest to optimise their performance with Amazon.
PCG employs the below step by step approach in delivering our findings to publishers:
Step 1 –  Audit.  An audit of the publishers current Amazon approach by:
Collecting appropriate information about the business.
Defining their business objectives.
Defining their project objectives and what success criteria would be applied.
Supporting gap analysis to establish any areas that required further investigation.
Understanding their distribution partnership. 
Step 2 –  Methodology.  The provision of a structured response to the publisher centred around 5 distinct areas of review with Amazon:
Brand Analytics – we conduct a thorough analysis of all reports provided by Amazon to the publisher.
Metadata – we conduct a detailed look at current metadata practices, including category and keyword use and creation.
Product Pages –  we analyse the quality of the publisher's product pages.
Merchandising – we identify what free in-store merchandising opportunities and appropriate tactics for the publisher's content are available.
Advertising – we consider strategies for the use of paid in-store promotion and sponsored advertising. 
Step 3 –  Deliverables.  PCG's solutions are presented to the publisher and include a:
Full audit and analysis of their recent Amazon performance.
Competitive analysis of their titles on Amazon and how to turn findings to their advantage.
Guide as to how Amazon's sales funnel and algorithms are impacting their performance.
Plan to implement simple improvements to product pages and metadata with available tools.
Set of recommendations on how to report Amazon data and how to use it to test and measure performance.
Set of recommendations for improvements to the management of inventory and supply chain.
Set of recommendations on the appropriate strategic and tactical use of promotions and advertising. 
Step 4 –  Ongoing Advice.  We provide ongoing help and support at the request of clients, please see outsourced services and our case study here.
PCG has commissioned Amazon Optimisation projects for clients such as:
"Simon and Jason have worked on a project with us to identify ways for us to optimise our metadata and develop a strategy to improve our performance on Amazon. Their work has been insightful, detailed and thorough, and their recommendations are extremely useful. They've provided us with a plan for ongoing improvements, and we could not be more pleased with their input."
Raintree was delighted that the PCG team brought energy and enormous insight into tackling our 'Ask', "how do we better understand our performance with Amazon and strategically grow sales". They provided us with a clear and focused set of strategic priorities which we will now as a business employ. It's been a pleasure to get to know Simon and the team and we would recommend their services to any business looking to understand how to improve performance with Amazon.
Following on from the operations report which we asked PCG to commission earlier in the year, we decided to extend our partnership with PCG further. From the summer of 2022, we have been outsourcing our marketing requirements to the team monthly. This mainly involves PCG leading our marketing approach online with Amazon in helping us to optimise our performance via this channel. Tash has been fantastic in providing invaluable and comprehensive leadership and insights month to month. She has defined and executed on our behalf eye-catching marketing campaigns to lift our frontlist and backlist titles and to help us make the most of opportunities across this key sales channel. Our overall Amazon performance, focus and understanding has improved and we are indebted to the guidance and support coming from the whole team. Tash and the team are hard-working, sales-driven, collaborative, careful in the management of budget and above all are dedicated and a pleasure to work with.
Simon Pollard and Jason Cooper have been extremely thorough in their analysis of our business. Their knowledge and understanding of how to work with Amazon has given us valuable advice on how to improve our sales and marketing at a very detailed level; we are now in a position to plan an efficient strategy to manage our growing business. The time and money has been very well spent and we would highly recommend PCG.
'We started working with Simon Pollard and the team at PGC in 2022 and it has been such a pleasure. They are energetic, polished, flexible, and friendly, and the knowledge they have passed on to our member publishers is invaluable for them in growing their sales. With a team that has such widespread knowledge we know that we will continue to collaborate with PGC with future projects.'

Scotland's leading independent educational publisher and home of top Study Guides and Course Books for Scottish Qualifications Authority exams.
Pitch Publishing is the UK's leading and most-prolific independent sports publisher, with a vast catalogue covering football, cricket, rugby, boxing, golf, athletics and other sports.

Established in Edinburgh in 1974, Publishing Scotland is the network, trade and development body for the book publishing sector in Scotland.


3dtotal publish high-quality art books dedicated to bringing invaluable training to beginners, hobbyists, and professionals alike.

The world's first Oxbridge preparation school.

The world's most respected provider of global best practice. ITIL®, PRINCE2® and MSP®.

Saraband is an award-winning independent publisher of outstanding fiction, absorbing nature writing, pressing environmental issues and compelling memoir.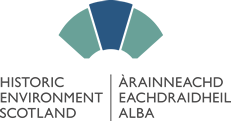 The lead public body set up to investigate, care for and promote Scotland's historic environment.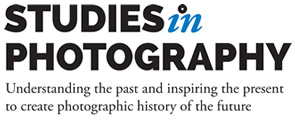 The Scottish society for the history of photography.
If you would like market-leading expertise and the right level of support to grow your business we would love to hear from you.
Please leave your email details on our contact page or give us a call on 07909 974 729