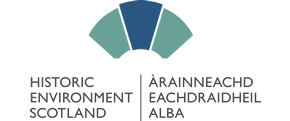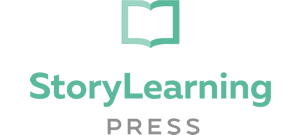 Welcome to the Publishing Consultancy Group
The Publishing Consultancy Group is a team of world-class Business Strategists, Sales and Marketing Professionals and Publishing Experts who provide publishing consultancy services tailored to the needs of publishers and content providers, aggregators and authors.
We offer our clients a complete suite of dynamic Services all in one place which are individually-tailored to help clients achieve their goals.
With 100+ years' experience having successfully worked in senior leadership roles for the biggest names in publishing, our combined expertise can deliver the following individually-tailored Consultancy Service Solutions:
Here's what our customers are saying about us:
"We are so grateful for Simon and his team with their support and advice to help investigate and recommend changes where necessary with our Amazon account. Their tips set in order of priority were invaluable to our business and we hope to see reap the fruits of our labour soon. Simon has been consistent with his communication and door always open for small and large questions each handled in a palatable fashion to ensure understanding both at the time and with follow ups. Can't recommend this team enough."
We commissioned PCG to review our operational design and help us identify development areas that will enable delivery of our strategic objectives. Simon and the team at PCG fully engaged with our in-house team to understand our business before applying their extensive market knowledge to tailor bespoke recommendations. We are very pleased with the PCG outputs which will assist our long-term decision-making.
PCG produced a detailed report for us assessing our current performance with Amazon and how we might optimise that relationship. Simon and Jason were a pleasure to work with and came up with some very valuable insights particularly around title visibility/discoverability and advertising. They have definitely re-energised our approach to working with Amazon and encouraged us to make marginal gains in order to maximise our sales.
Simon's company offers a clear plan of action. Their guidance and advice are essential to navigate the challenging world of online publications. I am delighted to be included in their growing list of companies using their services.
The Publishing Consultancy Group provided us with a very detailed report on our Amazon presence. They suggested a number of helpful updates to existing titles, and how we can consider using Amazon to allow new and lead publications to reach their potential.
"Acair asked the Publishing Consultancy Group to conduct a review of our Amazon operations. We were very timeously provided with a comprehensive and helpful report. Simon and Jason were also very willing to meet with Acair staff in order to talk through recommendations and were very flexible and approachable throughout the process."
"Simon and Jason have worked on a project with us to identify ways for us to optimise our metadata and develop a strategy to improve our performance on Amazon. Their work has been insightful, detailed and thorough, and their recommendations are extremely useful. They've provided us with a plan for ongoing improvements, and we could not be more pleased with their input."
"Simon and Jason employed years of expertise and industry knowledge to help us review our existing book distribution set up. Their exhaustive report has proven to be exactly what we needed to help improve how our books are sold, and to give us a better understanding of the current publishing landscape. I would highly recommend their services and won't hesitate to engage with them again in the future."
'We started working with Simon Pollard and the team at PGC in 2022 and it has been such a pleasure. They are energetic, polished, flexible, and friendly, and the knowledge they have passed on to our member publishers is invaluable for them in growing their sales. With a team that has such widespread knowledge we know that we will continue to collaborate with PGC with future projects.'
Simon Pollard and Jason Cooper have been extremely thorough in their analysis of our business. Their knowledge and understanding of how to work with Amazon has given us valuable advice on how to improve our sales and marketing at a very detailed level; we are now in a position to plan an efficient strategy to manage our growing business. The time and money has been very well spent and we would highly recommend PCG.
"Excellent service from the team at PCG. They leveraged their expertise in ways which generated true, immediate value for our business, and did so in a way which was highly responsive to our challenging work-flows and unique needs. They quickly stepped in and helped when we needed a swift turn-around, and did so in an approachable, professional, and effective manner. We'd recommend the Publishing Consultancy Group wholeheartedly."
We have been working with PCG since July 2021. Simon Pollard and his team have been nothing but highly professional:
Simon has been able to gather a team of experts who, each in their specialty, have all provided very valuable insights and advice, as and when we needed it.
There has been a strong drive from Simon to reorganise our marketing and sales activities overall, something the PCG team has done very well, while keeping within the agreed budget.
Most importantly, Simon has been able to bring energy and enthusiasm for marketing and sales, a field that, as technology people, we had never really had an interest in.
Raintree was delighted that the PCG team brought energy and enormous insight into tackling our 'Ask', "how do we better understand our performance with Amazon and strategically grow sales". They provided us with a clear and focused set of strategic priorities which we will now as a business employ. It's been a pleasure to get to know Simon and the team and we would recommend their services to any business looking to understand how to improve performance with Amazon.
"PCG took time to fully understand our needs and showed considerable flexibility, insight and experience in designing the consultation which was centred around distribution enablement and designing appropriate 'Go To Market' sales strategies. They quickly executed a thoroughly researched project that provided practical, actionable recommendations that met our stated goals, within an agreed timeframe and budget. The whole of the Executive Leadership Team feels that PCG's work has added considerable value to our plans for the future. PCG's approach is highly collaborative and they are a pleasure to work with. I wouldn't hesitate to recommend their services.".
"Since March 2020, Simon has been working with BIC to help further develop our strategic partnership engagement, grow and diversify our membership base, and investigate new revenue opportunities. Simon is easy to work with, knowledgeable, highly professional and reliable. He is an expert in stakeholder management – building and maintaining strong relationships across the various sectors of the book industry, and has quickly become an advocate of BIC's vision, strategy, activities and agenda. Despite the impact of COVID-19, Simon has succeeded in recruiting new members for BIC, which is a testament to his professional tenacity and dedication. I would not hesitate to recommend Simon's services to anyone in the book industry."
We were delighted to have the opportunity to work with Simon on our plans for developing an open access textbook publishing programme. Simon took the time to listen carefully to the brief and presented us with detailed plans for his approach for our input before proceeding. He brought in expert colleagues to cover particular areas of the work and scheduled regular catch ups along the way. This considered and thoughtful approach ensured that the report we received covered everything we needed, and we now have detailed information and plans for a marketing and dissemination strategy that will help us as we develop our programme. It was a pleasure to work with Simon and his colleagues and we would recommend PCG highly.
"Simon worked on a project for Kogan Page, investigating new sales channels to sell directly to senior decision makers within universities. I was impressed with his professionalism, market insight and approach to working with stakeholders across the business. Simon's approach was collaborative and he helped us think through our requirements, and formulate a clear strategy, goals and sign off stages for the project, which was delivered successfully and was extremely beneficial in informing our wider sales strategy. I would highly recommend Simon's consultancy services to anyone in academic and professional publishing".
"We've been impressed with Simon's and PCG's professionalism and quality. They hold themselves accountable for meeting their goals, and their expertise and experience is unparalleled. A pleasure to work with."
I've worked with Simon over a number of years in the various roles he has held at Pearson. I've always found him to be an open and engaging colleague, with a positive outlook. He has excellent industry knowledge, particularly in the academic and schools publishing sphere (covering print and digital formats, for everything from traditional textbooks, to courseware, assessment platforms etc). Given that extensive knowledge base its not a surprise to me that Simon is now looking to utilise those skills in a consultancy role for his next challenge. I can see how his knowledge and experience would add value to authors, publishing houses and aggregators (retailers, libraries and wholesale) in rights management, strategic sales management and planning and content marketing'.
As a business we have worked with Simon for many many years. He has in depth knowledge across the educational and academic publishing channels embracing the multitude of complexities needed to bring a book to market and reach its desired destination and commercial goals. On a personal level Simon is an approachable, honourable and sincere individual who is able to make and take difficult conversations and decisions, not just the easy ones. His advice and guidance should prove constructive to anyone trading in this commercial channel'.
Last year I have met Simon Pollard at an IPG meeting in London, sponsored by PCG, and from then on everything improved for Brambleby Books. Simon suggested a distributor that would suit our business and which we desperately need after working with a fulfilment company for many years. Now we are developing (with expert assistance) a new website which we eagerly await in January. It has been a pleasure working with Simon as he has a vast knowledge on various topics in publishing, especially with regards to sales. He always keeps calm, and I appreciated his friendly nature. I can highly recommend working with him and his company PCG.
If you would like market-leading expertise and the right level of support to grow your business, we would love to hear from you.
Please leave your email details on our contact page or give us a call on 07909 974 729