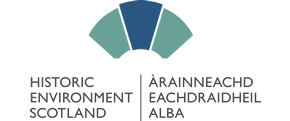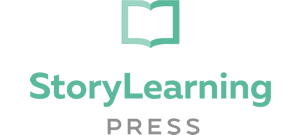 Marketing
Our expert digital marketing services offer a range of activities that can be carried out independently or in combination with other PCG services to suit your individual needs.
All marketing services include a consultation to understand the objectives, goals and targets for the campaign and also include regular reporting (with analytics) throughout the campaign to maximise your ROI. Our wide range of digital marketing services offered include:
Marketing Planning
Our in-depth market research services combine both quantitative and qualitative research methods including:
carrying out desk research
creating new targets lists
developing questionnaires
in-depth recorded telephone
face-to-face or video interviews
focus groups and online surveys to discover all you want to know to get the results you need.
Our interviewers are professionally-trained in Market Research and know exactly how to get the responses needed to get the best ROI.
At the end of the project you will be provided with a full report analysis either in a presentation or document format as preferred which will include recommendations, summary, verbatim evidence and all transcriptions from recorded interviews.
Digital Marketing Strategy 
Our professionally CIM-qualified digital marketing consultants, offer a digital marketing strategy consultation service either in person, over the phone, video call or as a written document.
Marketing Campaign Implementation 
We offer regular management of your social media accounts including:
Creating posts
Scheduling messages at the best times
Building dialogue with followers to increase engagement
We can also create high-impact social media campaigns to increase brand awareness to your relevant audience, increase your followers and create regular engagement with your existing social media customers.
Our bespoke inhouse social media training programmes are also available for publishers seeking support with training up internal employees on how to use social media effectively to increase sales. 
Paid Social Media Advertising (Facebook and LinkedIn Sponsored Ads) and SEM (Google Adwords) 
Our professionally-qualified paid social media experts with the very latest market industry knowledge will:
Identify the best ways to target your demographics with your budget and time in mind
Create content messaging and visuals to get the best response to your ads
Monitor your ads and make recommendations throughout the campaign to ensure best ROI
Final report to share performance 
Our email marketing professionals can:
Write content for your email newsletters
Set up automated email campaigns to convert and engage customer groups
Provide one-to-one training and advice on how best to optimise your email campaigns
With our decades of publishing expertise we can:
Create a sales enablement strategy for your business
Generate engaging sales enablement digital and print tools to make your brand and business stand out
Oversee the whole process of copywriting, design and printing (if required)
Training
Whether you want a digital marketing expert to do one-to-one training with an employee, need an expert speaker to run a digital marketing session at a conference, or are looking for a full day digital marketing workshop to be run for a group of individuals, we offer a cost-effective solution to your bespoke training needs.
I've worked with Simon over a number of years in the various roles he has held at Pearson. I've always found him to be an open and engaging colleague, with a positive outlook. He has excellent industry knowledge, particularly in the academic and schools publishing sphere (covering print and digital formats, for everything from traditional textbooks, to courseware, assessment platforms etc). Given that extensive knowledge base its not a surprise to me that Simon is now looking to utilise those skills in a consultancy role for his next challenge. I can see how his knowledge and experience would add value to authors, publishing houses and aggregators (retailers, libraries and wholesale) in rights management, strategic sales management and planning and content marketing'.
Sean is an excellent Sales Director who has had responsibilities for significant revenues and sizeable sales team. He is extremely strategic, well organised and plans meticulously. He has excellent leadership skills and engages well with teams, whether these are field or office based. He has taken responsibility for large sales team restructures, and always deliver them in a well organised and conscientious way. He is a strategic thinker and contributes very well to wider business discussions.
'Abby has managed a range of complex campaigns and projects for us over recent years and always delivers on time and to a very high standard. Abby has conducted in-depth research and analysis to help inform our product development and marketing plans. She is also highly creative, an adept copywriter and campaign manager, well versed in delivering campaigns with impact across social, web and traditional channels. I would highly recommend Abby as an asset to any project or team and know many of my colleagues would say exactly the same.'
Lawrence is one of the best if not the best person I have known in the rights business. I have known Lawrence for almost twenty years now since I was with Pearson Asia, buying rights from him and his team. There were times when the deals were so complicated as they involved so many parties, Lawrence was able to sort out those issues on a win-win basis. His calm and friendly manner in dealing with people and issues makes him such a wonderful person to deal with. Even after leaving Pearson and joining World Scientific Publishing, meeting Lawrence at Frankfurt Book Fair every October is always one of the highlights of my trip there.
If you would like market-leading expertise and the right level of support to grow your business we would love to hear from you.
Please leave your email details on our contact page or give us a call on 07909 974 729